Continuous Improvement
Posted in: About Valley Northern
21st January 2017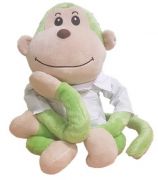 Hello, Hassle Free Harry here! I thought I'd share with you something we did recently which proves what I have written on my jacket "we do give a monkeys!"
We held an off-site strategy session with key staff to see how you can get an even better experience with us.
We came up with some excellent ideas, which included improvements to our current systems, as well as thinking up whole new systems!
By getting so many of the team involved in this session, it allowed everyone to see things form the perspectives of others, something we feel is very important. We all took something away form this session, and shortly you'll be seeing the benefits of it too.
Every one of us here is always seeking to improve and we welcome feedback from you, as well as each other. If you have any suggestions about anything we do as a team here at Valley, then please do get in touch with me – I'd love to take your idea to the bosses then see it turn into a reality!
You can email me directly at harry@valleynorthern.com ….I hope to hear from you soon!